To apply to become a member please fill out our application here. Thank you.
Catherine (Cathy) Cahill is a Professor in the Department of Psychiatry & Biobehavioral Sciences at the University of California Los Angeles where she leads basic
Read More »
Cathy Cahill, Ph.D.
Ziva Cooper, Ph.D.
Rich De La Garza, Ph.D
Brett Dolezal, Ph.D.
Chris Evans, Ph.D.
Noah Federman, M.D.
Jonathan Fielding, M.D., M.P.H., M.A., M.B.A.
Timothy Fong, M.D.
Lilian Gelberg, M.D.
Dara Ghahremani, Ph.D.
Marco Iacoboni, M.D., Ph.D.
Vandana Joshi
Edythe London, Ph.D.
Elizabeth Lord, M.D.
David McAllister
Larissa Mooney, M.D.
Rashmi Mullur, M.D.
Ali Nsair, M.D.
Frances Olsen, J.D.
Michael Ong, M.D., Ph.D.
Howard Padwa, Ph.D.
Joseph Pierre, M.D.
Veena Ranganath, M.D.
Emily Ricketts, Ph.D.
Michael Roth, M.D.
Brad Rowe, M.A.
Sandra Sacks, M.D., M.Ed.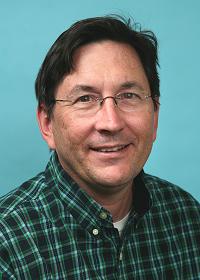 Steve Shoptaw, Ph.D.
Prabha Siddarth, Ph.D.
Gary Small, M.D.
Igor Spigelman, Ph.D.
Thomas Strouse, M.D.
Donald Tashkin, M.D.
Kate Taylor, Ph.D.
Darren Urada, Ph.D.
Dilara Uskup, Ph.D.
Susana Vacas, M.D., Ph.D.
Saba Waheed
Julian Whitelegge, Ph.D.
Alexander Young, M.D.
Anjie Zhen, Ph.D.
Bonnie Zima, M.D., Ph.D.